'It's definitely something I'd be open to' – Norris discusses the prospect of teaming up with Verstappen in the future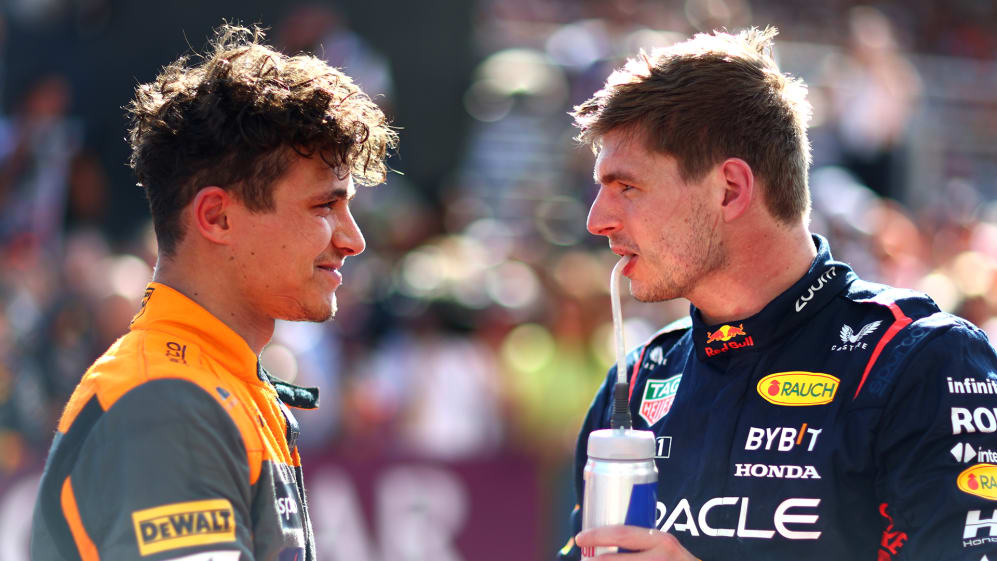 Lando Norris has admitted to an interest in one day becoming Max Verstappen's team mate in Formula 1, saying he would be keen to find out how he directly compares to "one of the best drivers ever".
As it stands, reigning double world champion Verstappen is committed to Red Bull with a long-term contract running through 2028, while Norris' latest McLaren deal is set to keep him at Woking until 2025.
READ MORE: 'We just try to build the fastest car' – Horner hits back at suggestions RB19 is tailored to Verstappen over Perez
Asked about the possibility of racing alongside Verstappen in the coming years, wherever that may be, Norris said: "It's definitely something I would be open to in the future.
"I think I can happily say Max is probably one of the best drivers ever in the history of F1. I never raced against him until I was in F1, but I was always in the category below.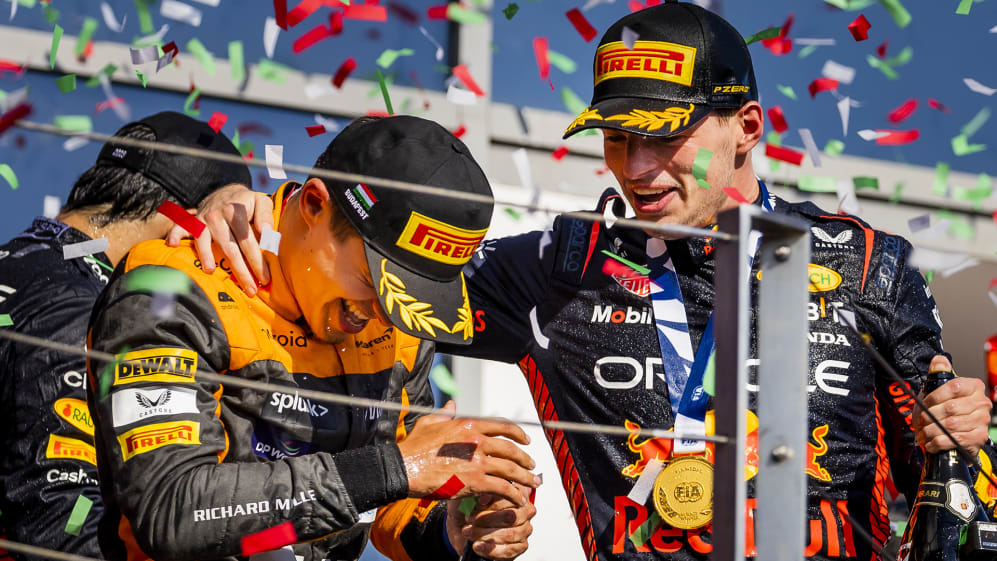 "In karting I already knew him reasonably well. Back in 2012-2013 was the first time I got to meet him and get to know him, so I've been able to witness what he's doing and I think it's not just that he's in a good car and he's able to perform.
"I think no matter what car he's in, he'll be able to perform at a similar level. Maybe with different results, but at a similar level, and I think at that point it'd be great to work alongside someone like that. At the same time, to see where I can really stand against him. I'd be open to it."
GRILL THE GRID: The drivers put their geography skills to the test as we crown our 2023 winner
Ending his answer with a smile, the Briton commented: "I invited him to McLaren the other day. So, if he wants to come any time, he's very welcome."
Norris' comments were subsequently put to Christian Horner, with the Red Bull team boss asked if he would consider an approach for the 23-year-old – two years Verstappen's junior – going forward.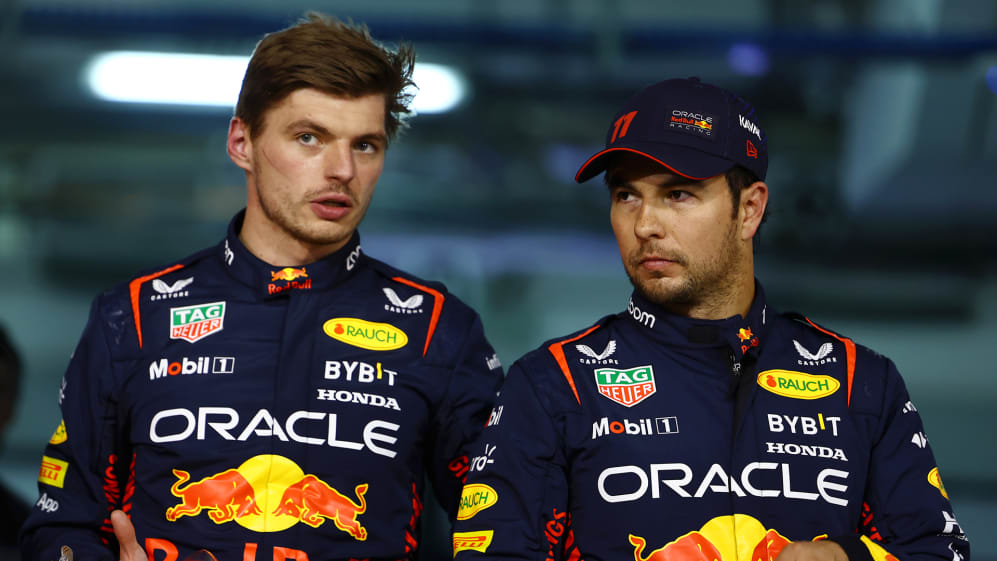 Alongside Verstappen's bumper agreement, his current team mate, Sergio Perez, holds a deal with the Milton Keynes squad until the end of the 2024 campaign.
"Look, Lando is a great driver, there's no doubt about that, and you can see his potential is growing, but he's a McLaren driver, you have to respect the agreements that are in place," said Horner. "But he's one of a few drivers at the moment that… He's doing a great job in the sport.
F1 EXPLAINS: Race starts, reserve drivers, rule changes and more – your questions answered
"Of course, we have our drivers confirmed for '24. In '25 we have one seat open and, as you can imagine, there's not a shortage of interest in that seat, but it's a long way away at the moment."
Verstappen has two world championships and 47 wins under his belt in F1 to date, while Norris has eight podium finishes to his name after coming agonisingly close to a maiden victory during the 2021 season.